Is the default Skrollr anchor guide too confusing?
Try my new Skrollr cheatsheet to help you understand how Skrollr actually works.
Download Skrollr Cheatsheet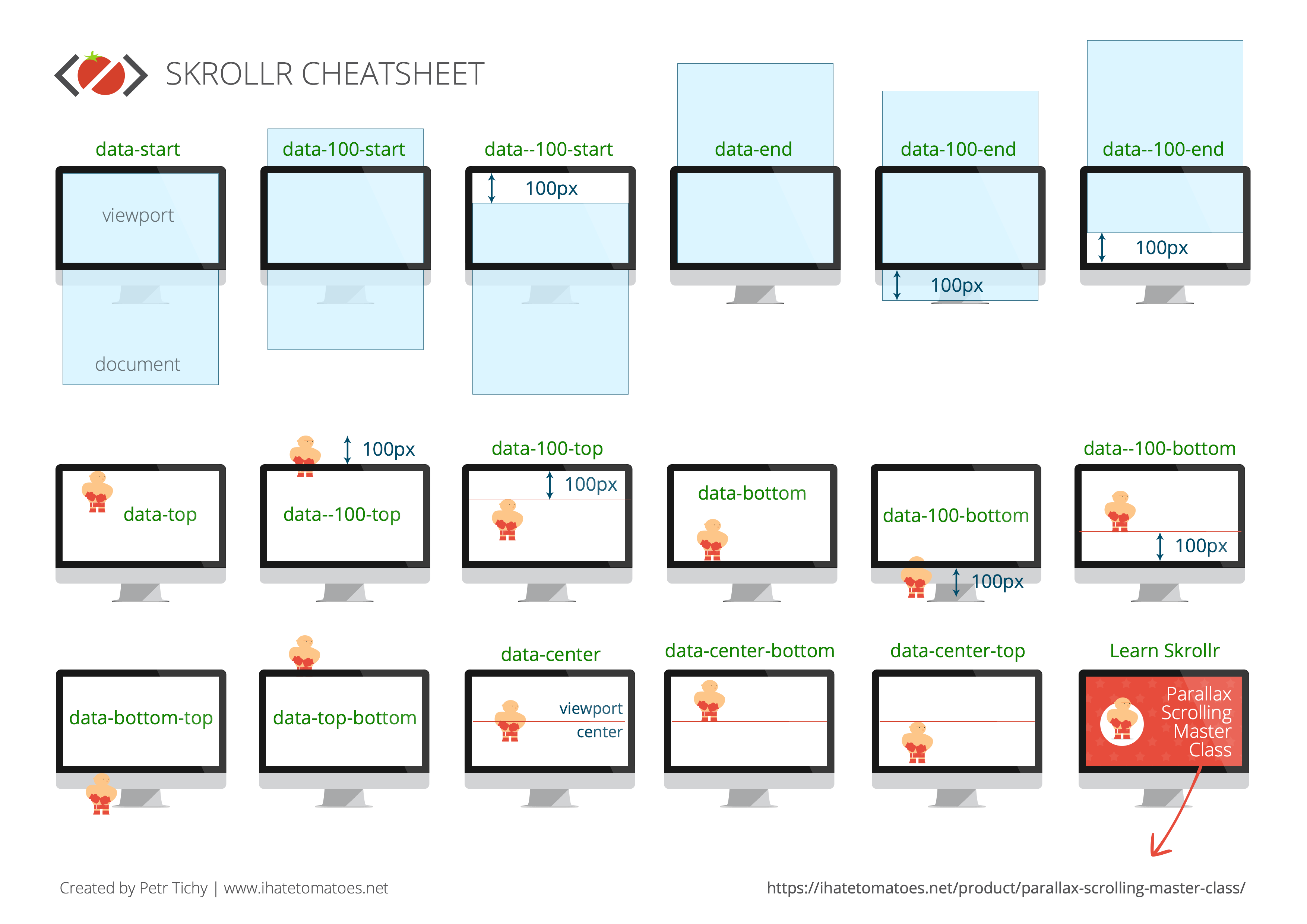 Get my free Skrollr tips and save heaps of time!
The data-attribute tip, will save you hours if not days or weeks of figuring out. PLUS you'll get the first 2 videos from the popular Parallax Scrolling Master Class!
Enter your email below and I'll send it right to your inbox!
Feedback
What else do you think should be included in the Skrollr cheatsheet?
Let me know in the comments below.