I don't think this post needs too many words.
Simply download, print and share this ScrollMagic Cheat Sheet that will speed up your ScrollMagic project workflow.
Download ScrollMagic Cheat Sheet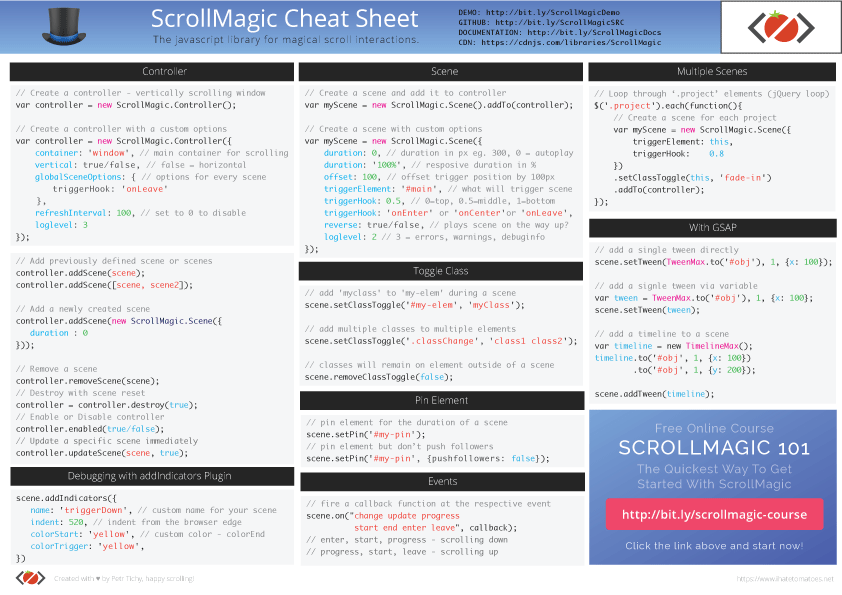 DOWNLOAD SCROLLMAGIC CHEAT SHEET PDF
Want to learn ScrollMagic from scratch?
Join me in the ScrollMagic 101 and learn the basics of ScrollMagic API in 50 minutes.

Download Free Toolkit
All you need to know to get started with GreenSock and ScrollMagic, in one single package. Straight into your inbox.