Are you waiting for the GreenSock Workshop and wondering when is it going to be launched?
Watch the below video to find out.
What is GreenSock Workshop
In short it is more than 8hrs of GreenSock Tutorials, that will help you to master web animations using GreenSock TweenMax and a few free GSAP plugins.
You'll build 3 larger projects from scratch
Every line of code is hand coded and explained
You'll discover the ideal workflow from idea to execution
and much more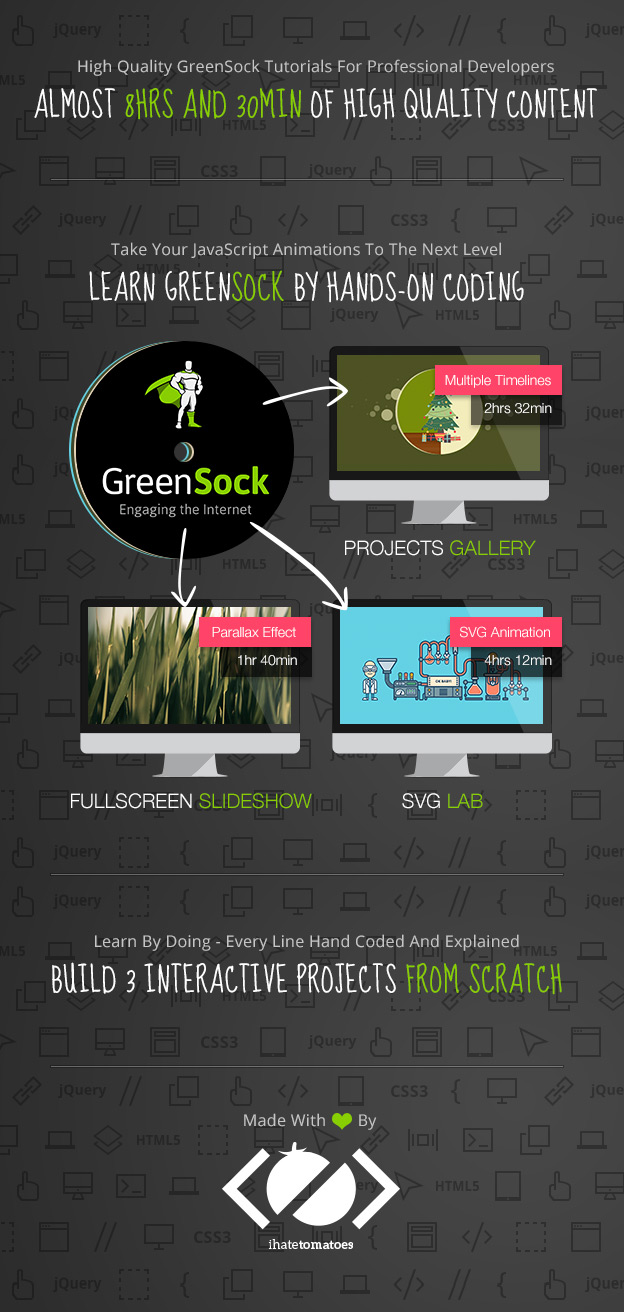 Find out more about GreenSock Workshop in my previous blog post and screencasts.
Do you have any questions? Feel free to leave them in the comments.
Giveaway
To celebrate the upcoming launch, I am giving away GreenSock Workshop to 3 lucky developers or designers.
Entering the giveaway is simple, just leave a comment about your favorite website or demo using GreenSock. Good luck!
Update: Thanks everyone for your entries and big congratulations to Melissa, Murray, Steve, Fred and Luis, you are the 5 lucky winners of the GreenSock Giveaway. Check your inbox!
Finally! @GreenSock Workshop is here, big congratulations to all 5 giveaway winners! https://t.co/9uS0Qr6fgk pic.twitter.com/uR1vN2dYvh

— Petr Tichy (@ihatetomatoes) July 30, 2015
Be The First One To Know
Like What You're Reading?
Sign up to receive my future tutorials and demos straight to your inbox.
No spam, Unsubscribe at any time.