Finally the wait is over!
The GreenSock Workshop is now available for you to sign up.
GreenSock Tutorials
One of the projects we'll be building is an SVG GreenSock Lab.
We'll go through every step from exporting from Illustrator, optimizing, embedding and animating this quite complex SVG illustration.
I loved creating this demo and I am confident you'll have fun too. Check it out.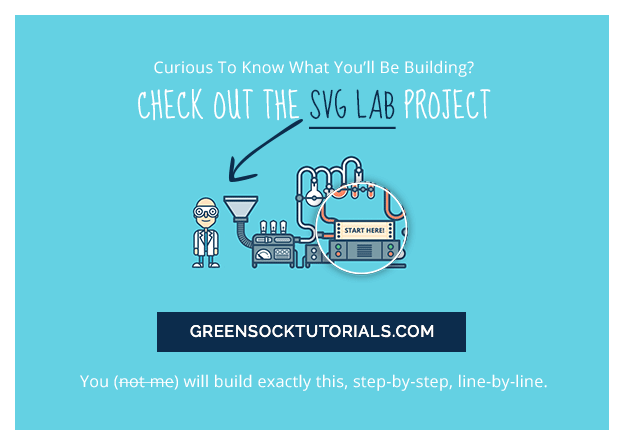 Early Bird Bonuses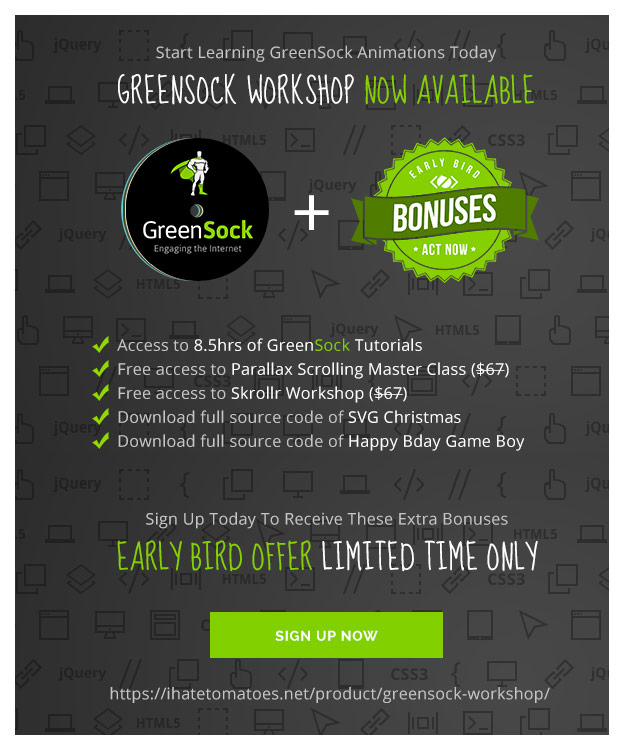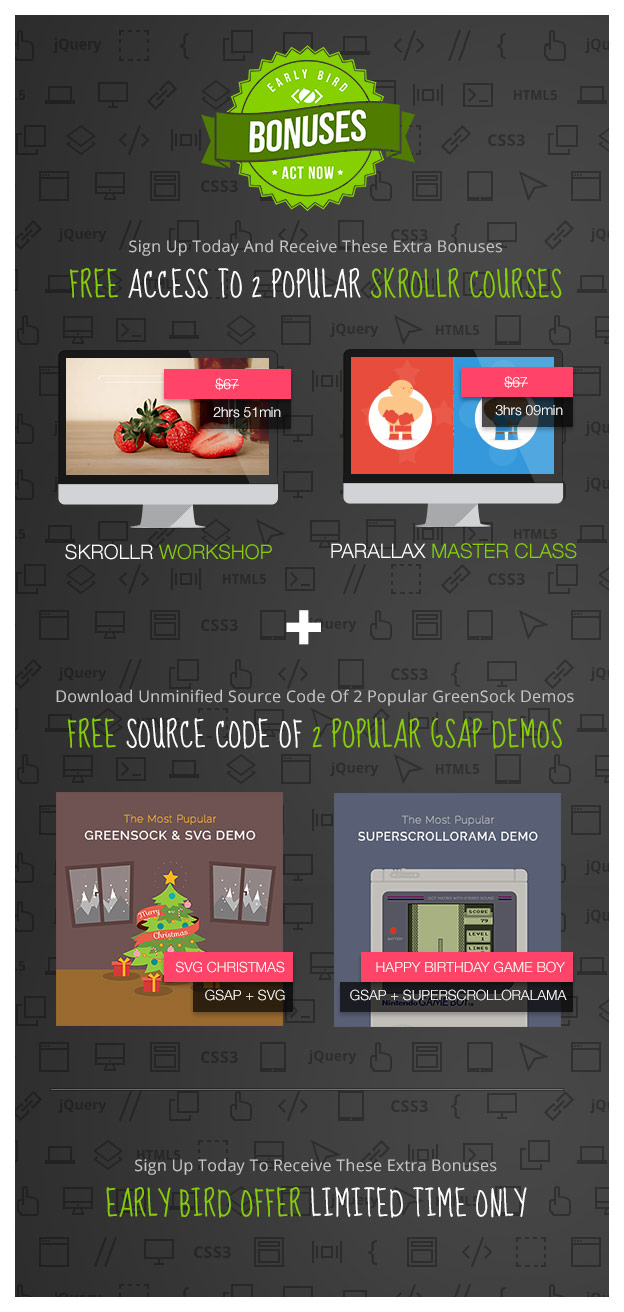 Have you been thinking about signing up to the Skrollr Combo for a while? Today is the perfect day to get it together with the brand new GreenSock Workshop.
Limited time only!
Free Giveaway Winners
Congratulations to the 5 lucky winners – Melissa, Murray, Steve, Fred and Luis! You will receive a free access to the brand new GreenSock Workshop and will get an access to more than 8hrs of GreenSock Tutorials.
Why 5 and not only 3 winners?
After seeing the number of entries, I've decided to reward 2 more lucky entries and increase the number of giveaways to 5.
If you haven't won this time, I hope we are still friends 🙂
Conclusion
Do you have any questions about the new GreenSock Workshop? Let me know in the comments below.
Download Free Toolkit
All you need to know to get started with GreenSock and ScrollMagic, in one single package. Straight into your inbox.