Are you constantly searching GreenSock documentation and forums for the right code snippet for your project?
Are you exploring CodePen demos from one of these talented developers and copy/pasting bits of code?
To save you some time I've put together this handy collection of useful GreenSock code snippets.
Happy tweening!
Download GreenSock Cheat Sheet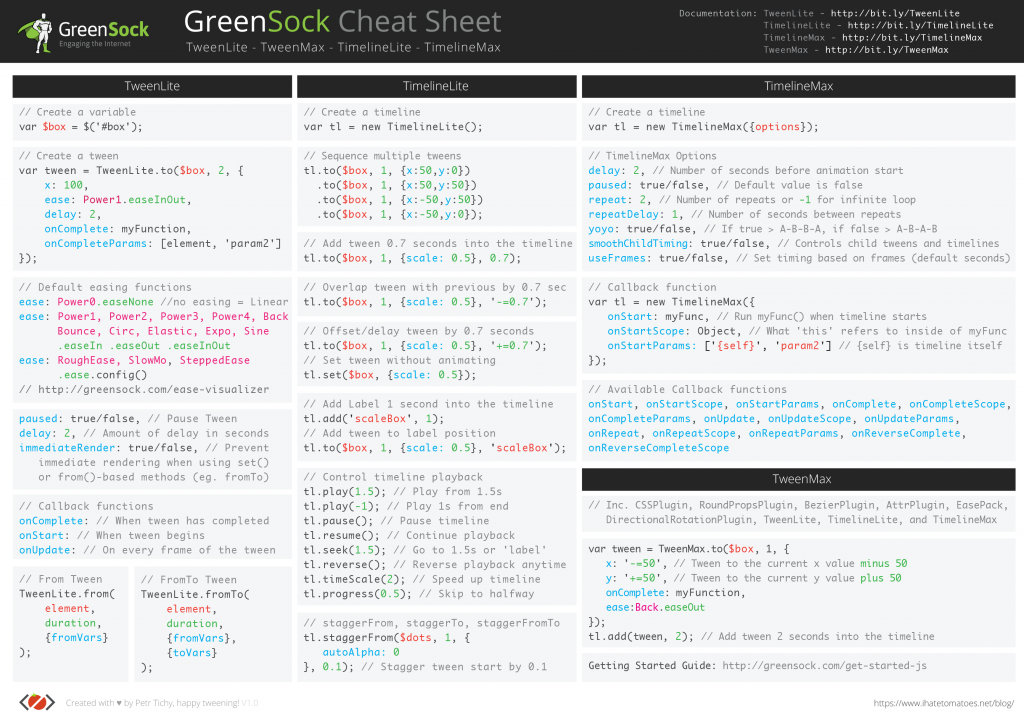 DOWNLOAD GREENSOCK CHEAT SHEET PDF
Download Free Toolkit
All you need to know to get started with GreenSock and ScrollMagic, in one single package. Straight into your inbox.