Do you want to take your ScrollMagic and GreenSock skills to the next level?
Join me in the brand new ScrollMagic Workshop and learn how to create some cool scrolling animations based on real world examples.
What will you learn?
how to create more complex scrolling animations
how to be in full control of timing and triggering of your animations
how to connect the dots between CSS, HTML GreenSock and ScrollMagic
how to stay creative instead of being overwhelmed and frustrated
Upgrade Options
If you have already purchased some of my courses (Animation Combo or GreenSock Workshop) you might be eligible for an upgrade option.
Simply login to my site and look for the upgrade option in the store.
If you can not find it, get in touch.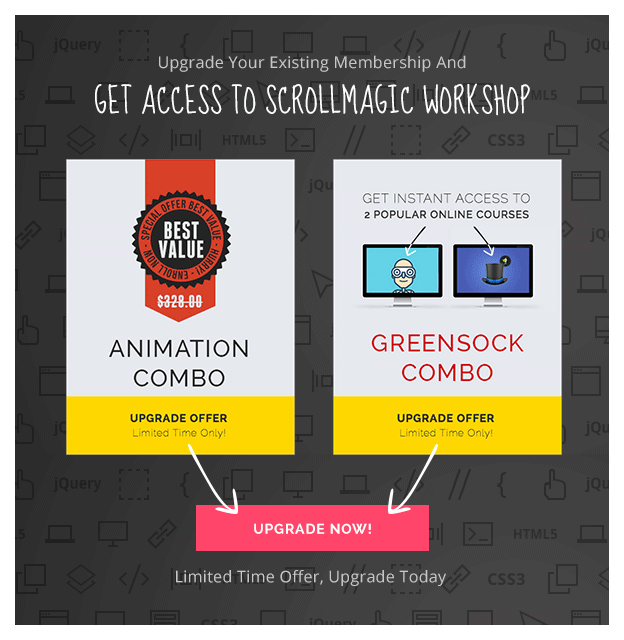 Download Free Toolkit
All you need to know to get started with GreenSock and ScrollMagic, in one single package. Straight into your inbox.