Are you curious about how we've build the Merry Christmallax campaign page? After a huge success around the globe I have decided to create and share "The making of Merry Christmallax".
What you will learn:
How did we come up with the idea?
How did the process from PSD to the browser look like?
Which plugins we've used and why?
How did we work out the right timing and positioning?
Why the site is not responsive or mobile optimised?
What were the results of this campaign?
You will also receive a special bonus.
It will also help you to…
make a better decisions when creating your parallax website.
have precise control over your scrolling animations.
save a lot of time on your next project.
design better for a parallax scrolling websites.
Parallax Scrolling Master Class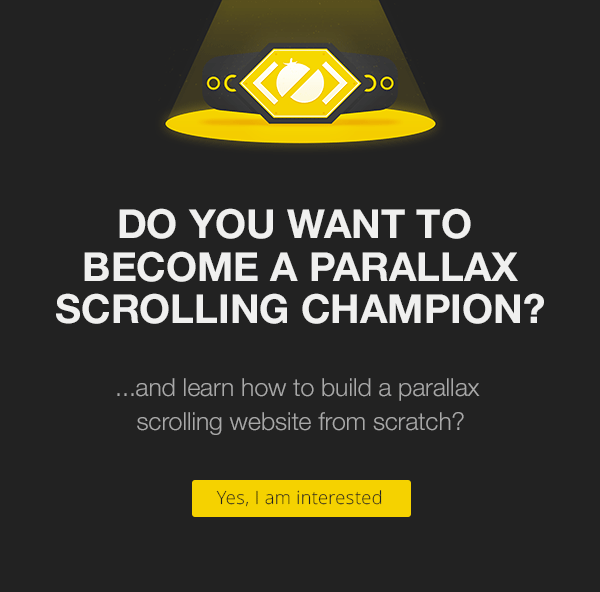 Like What You're Reading?
Sign up to receive my future tutorials and demos straight to your inbox.
No spam, Unsubscribe at any time.