It is my birthday in August and as a way to thank you for your long term support I want to give away 3 Ihatetomatoes t-shirts.
I hope YOU are the lucky one to win it.
Winners Announcement
Play To Win
I know I said the winners will be announced tomorrow, but you have to wait until the giveaway is over in 5 days.
Good luck!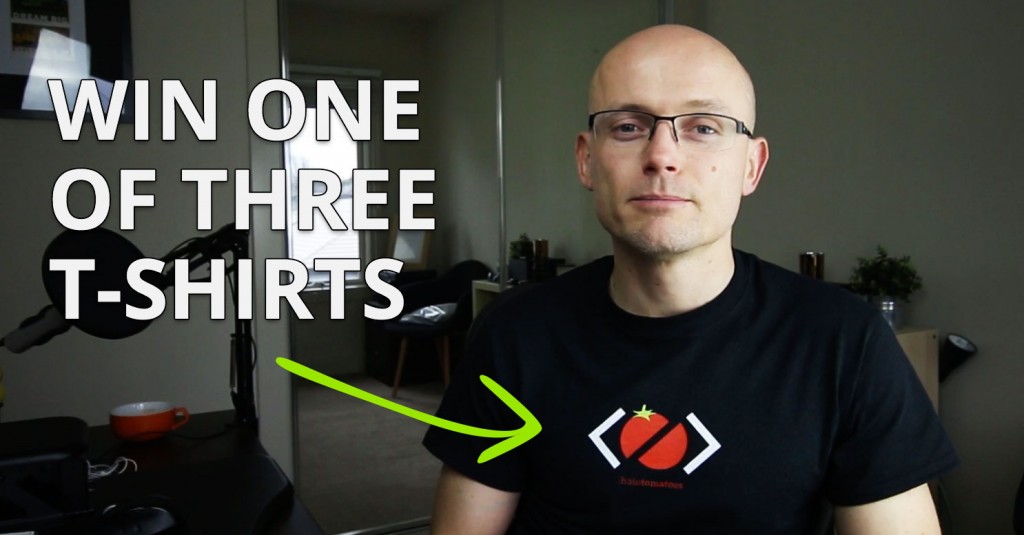 Here are the tweets for the RT entries.
Learn ScrollMagic with @ihatetomatoes and master scrolling animations today – https://t.co/boG0BlKqJe @greensock pic.twitter.com/H0wSwc9lcD

— Petr Tichy (@ihatetomatoes) August 17, 2016
Learn @GreenSock from scratch with @ihatetomatoes, master javascript animations today – https://t.co/KB5rDSpYZr pic.twitter.com/7R5851Goph

— Petr Tichy (@ihatetomatoes) August 17, 2016